Debut album out now!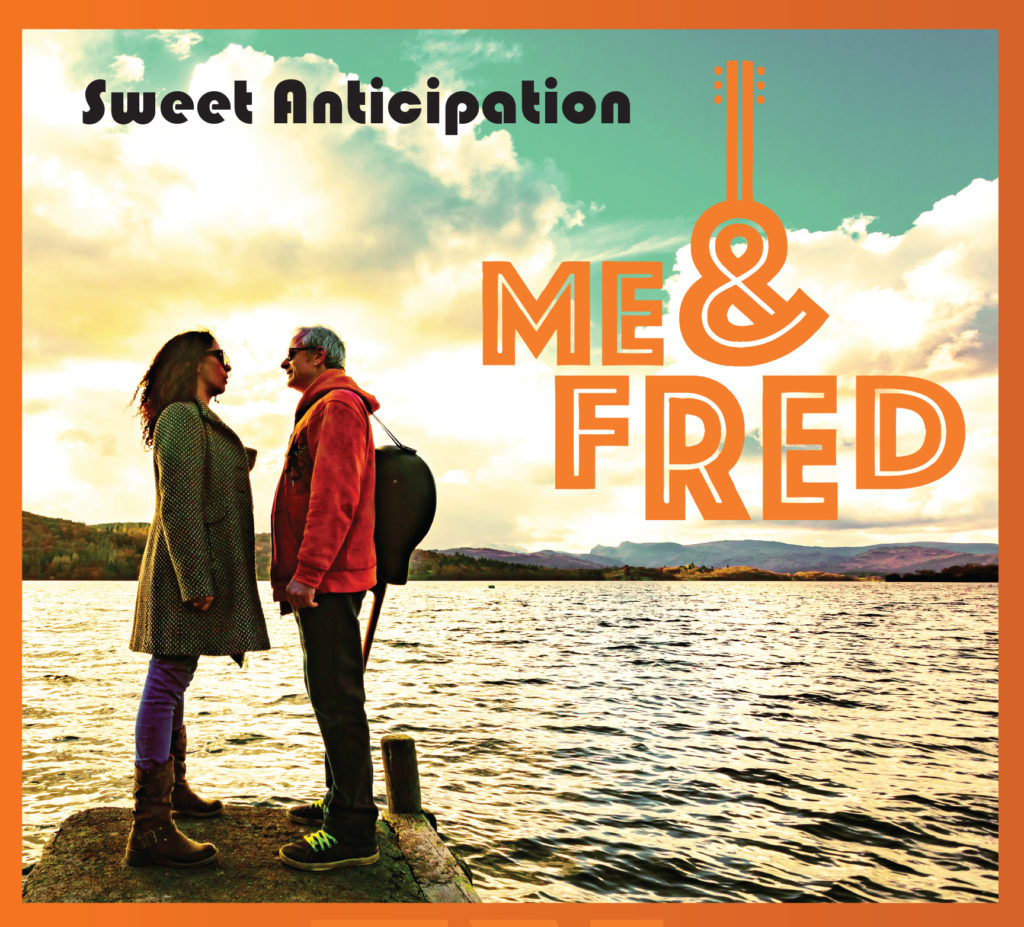 A bit about us
Hello!  We are Me & Fred – an indie-folk singer-songwriting duo from Arnside in South Cumbria.
Me & Fred are Robin May and Fredrika Buchanan. We have been making music together since 2017 and made our partnership official on 9th April 2018.
Our debut album, Sweet Anticipation, was released on 9th April 2019 – timed perfectly to coincide with our first birthday.  Each and every one of the 12 songs has been crafted by us and we are excited to share our musings on love, life and loss with you.
Robin has lived in the seaside village of Arnside, in South Cumbria for nearly 25 years.  Fredrika moved to the village in 2017, having fallen in love with Arnside many years ago.
Robin was already well-known in his adopted county of Cumbria for his impressive guitar work and songwriting collaboration on a number of musical projects spanning a number of years.  
Fredrika has been singing for 3 years in public, for many more in secret.  She began writing songs about 4 years ago and learning to play guitar in 2016 – as she wanted to learn to play so that she could accompany herself.
Our musical influences come from a wide range of genres: folk, rock, soul, funk and blues.  Favourite artists of ours include Ben Howard, Nick Mulvey, Pearl Jam, Led Zeppelin, Alanis Morrisette and The Groundhogs.